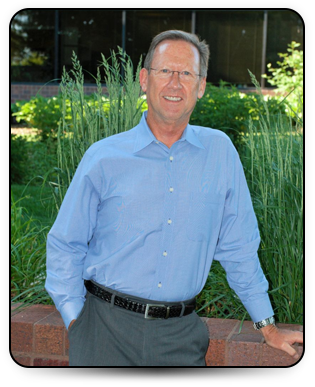 R. William Barnard, DDS, MS
I absolutely love what I do. I even tell all of my patients to be orthodontists when they grow up! It is so rewarding to be able to work with people, not only making them smile, but actually building that smile for them.
It's an honor to be able to work with such funny and kind people, especially the kids. I'm always happy to help give them beautiful smiles and love seeing shy middle-school kids that need braces turn into confident young adults.
Education and Continuing Education
I've been practicing orthodontics for over 20 wonderful years. I earned my Doctorate of Dental Surgery from the University of Nebraska in 1983. I went on to earn a master's degree in oral biology and an orthodontic certificate from Marquette University in 1985.
In order to provide the best service for my patients, I'm constantly keeping current with new trends and technologies in orthodontics through continuing education. As part of my continuing education, I keep active as a member of the following professional organizations:
My Team
My team is awesome. You would be hard-pressed to find a more caring, experienced, and professional team. I'm proud to have them as friends and coworkers. You are always met with a smile, and we work very hard to be prompt and on time, every time! We love to laugh and have a great time together and with our patients. You should always be ready to talk about the latest Husker, Blue Jay, or Packer game!
Family Life
My wonderful wife Kelley and I have lived in Omaha for the past 25 years, and are proud to say we've raised our five children in a wonderful community. We have coached soccer, volleyball, basketball, and baseball. We have also been very active in our parish and in our kids' schools. In my spare time, I love to run, golf, bike, backpack, ski, and play guitar.