Our friendly, dedicated, and energetic orthodontic team is committed to working with you and your family to create a positive orthodontic experience every time you visit our practice.
We welcome you with warm smiles to our practice!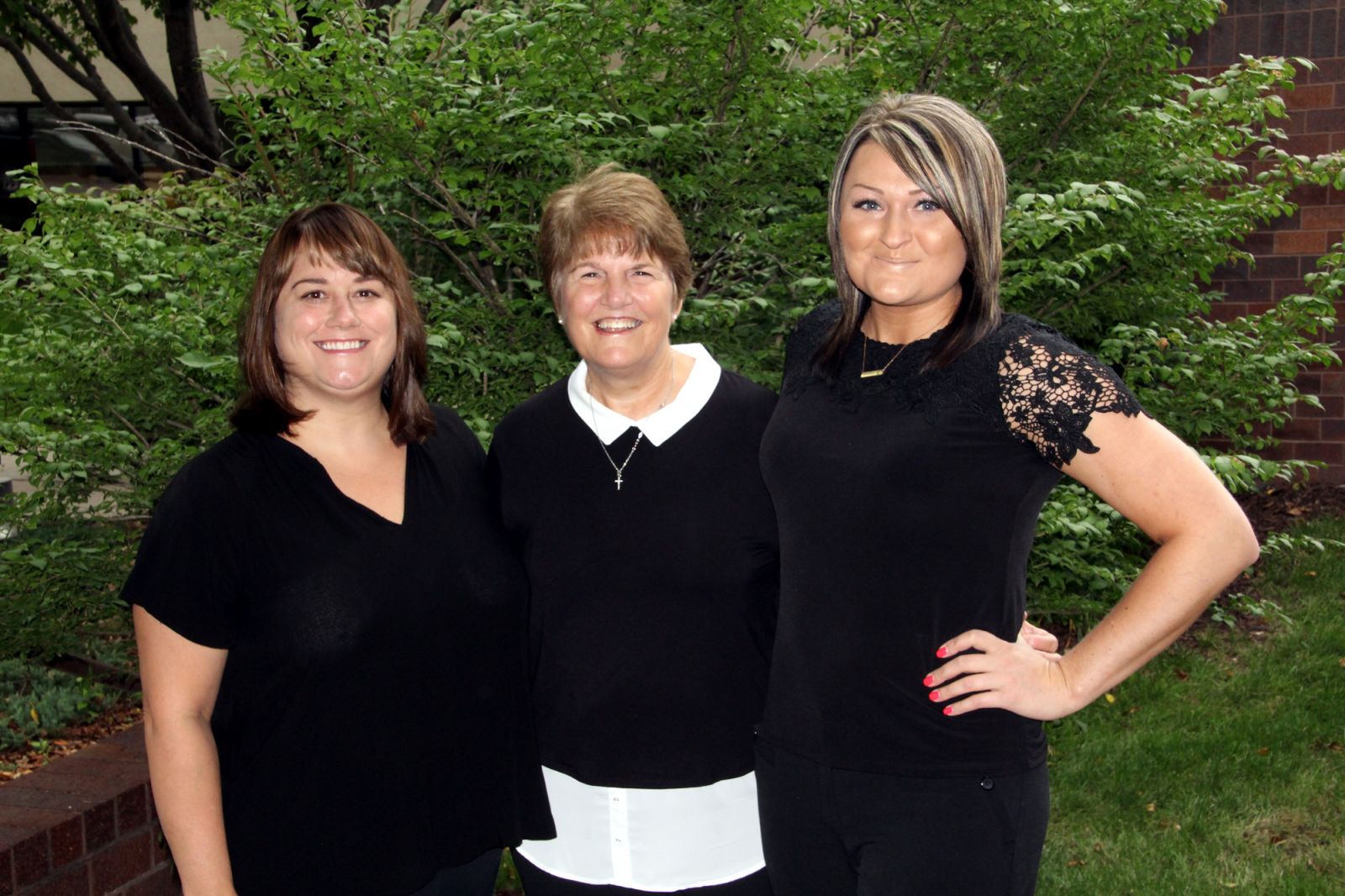 ---
Office Coordinator
My duties at the office include scheduling appointments, answering phones, posting payments, setting up contracts, and greeting patients and their families as they enter the office. The best part about my job is meeting all the new people and getting to know them. It's awesome to see the smiles and confidence Dr. Jones and our team create. Everyone finishes happy!
Away from the office, I love spending as much time as possible with my husband Jim and our two granddaughters. I also like being outdoors, whether I'm camping, bicycling, hiking, or spending time at the pool with the grandchildren.
---
Megan
Financial Coordinator
I assist the front desk with phones and appointment scheduling. I also handle filing and collection of insurance benefits, manage and follow up with patient payments, and deal with any other financial matters. Being the financial coordinator here allows me to use my analytical skill set, which comes naturally to me. It is easy to work with Dr. Jones, whom I respect for her excellent skill as an orthodontist and the ethical, compassionate care she provides her patients and families.
---
Caryn
Treatment Coordinator
As the treatment coordinator, I greet all new patients and set up treatment plans with Dr. Jones. I answer any and all questions the patient may have, put together each new patient chart, schedule appointments, coordinate with family dentists and oral surgeons, and set up financial agreements. I love the fun environment of our office and working with people who care about each other and respect each other. But really my favorite part about this job is seeing how excited patients are to get their new smiles!
I love spending time with my family, and my greyhound Chance. He is my fur baby! I spend my time going to UNO hockey games and keeping up with Professional Bull riding.
---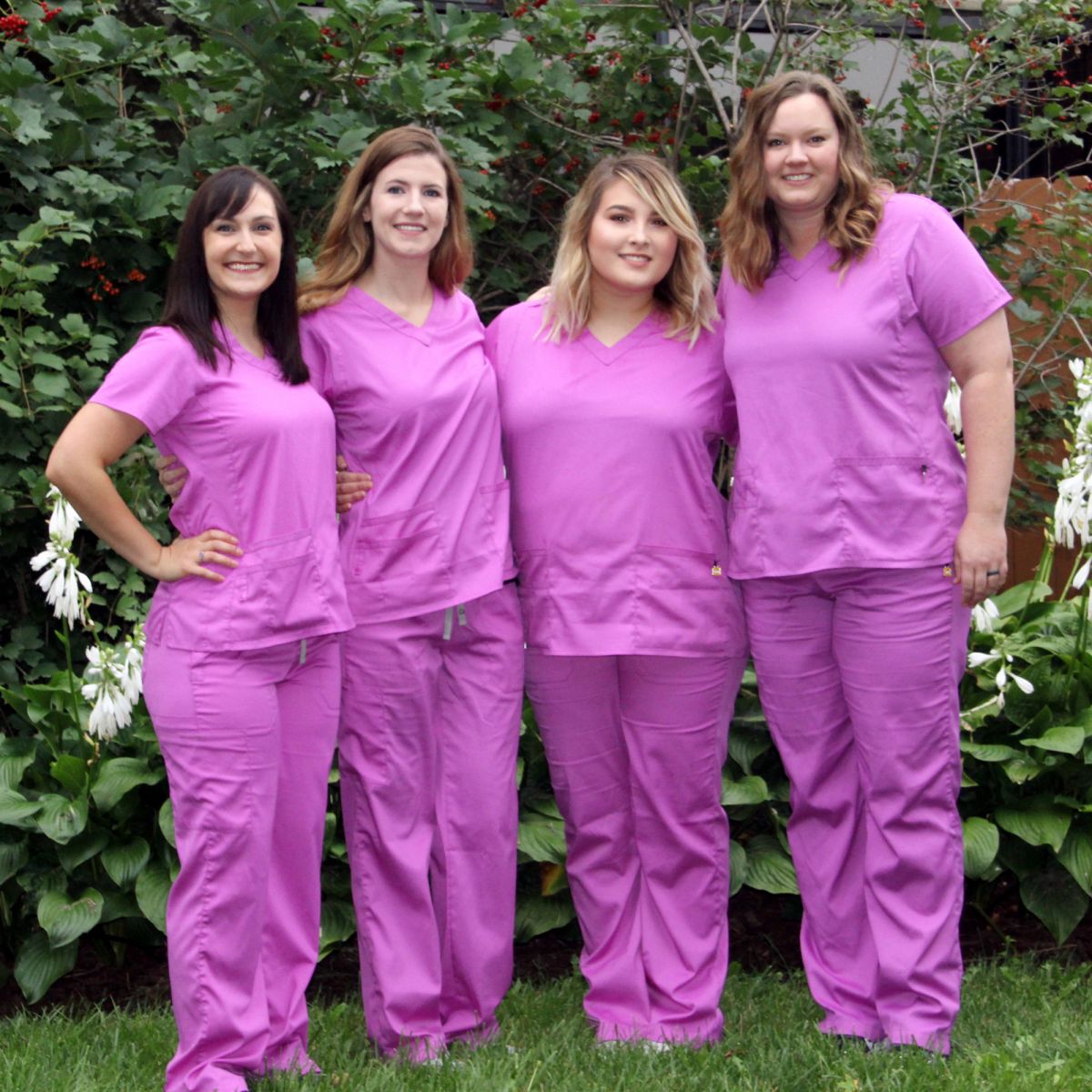 ---
Nikki
Clinical Assistant
I assist the doctors, take impressions and X-rays, and do sterilization and lab work. I really enjoy making beautiful smiles and watching confidence grow in our patients. We are a fun and friendly bunch: my family away from home.
My husband and I enjoy anything outdoors, especially hiking with our daughter Layla and our dog Maxwell. We also love spending time with our family and, of course, Husker sports. Go Big Red!
---
Bret
Orthodontic Assistant
I'm responsible for assisting the doctors during procedures, monthly adjustments, X-rays, lab work, sterilization, welcoming patients and families, and communicating with patients about treatment progress. Getting to know our patients and their families, and seeing their smiles develop, are my favorite things about working here. We are a fun team and we always keep work entertaining; we are truly a family!
My husband and I love to travel as much as possible. We are always planning our next vacation! We also love spending time with our son Calvin at our family's lake house during the summer. I like to be outdoors, run, garden, read, and watch movies.
---
Shannon
Clinical Assistant
I am excited to be the newest member of the the team here at Nia Jones Orthodontics! I assist with monthly adjustments and procedures, as well as giving oral hygiene instructions. I love working with all of the kids and helping create their perfect smiles! We are a great bunch to work with, we create a good atmosphere to work in. And we are all like family!